Here is the list of all the breathtaking traditions and according masterclasses. 
Choose the one that is the closest to your heart, and dig into the rich 
history and culture of Armenian nation!
Duration:
Depends on the dish
Location:
Tavush Region, Dilijan
Depending of dishes prices are:
10,000 - 20,000 AMD 
Kchuch means clay pot in Armenian, and at Kchuch restaurant, everything is prepared in clay pots that are baked in a wood- fired brick oven, common to the region. Over Armenian coffee and gata Varda will teach guests about food traditions from the region, including Kchuch and locally made brick ovens. Guests can create their own unique Kchuch dish under Varda's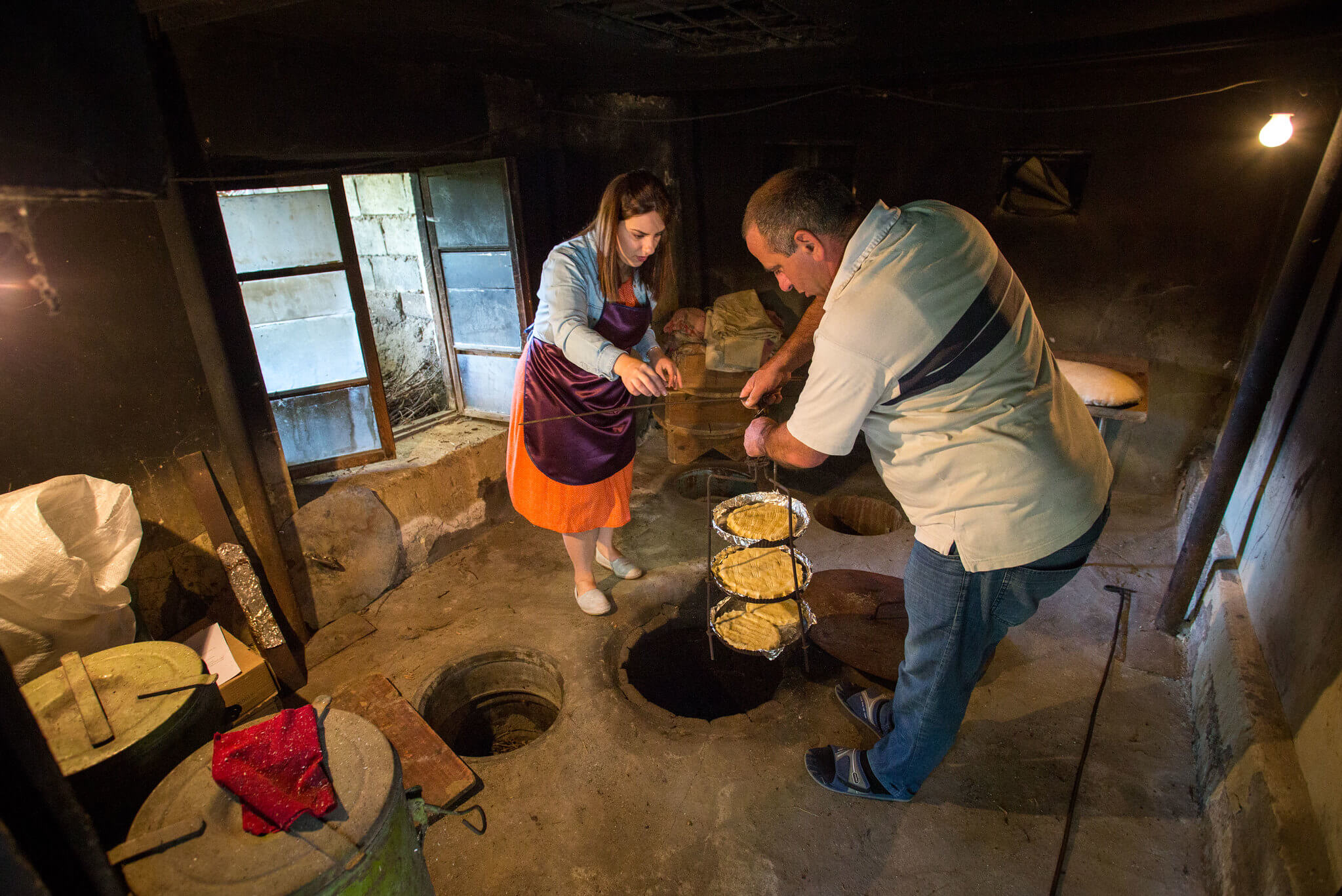 Armenian Food, Under the Walnut tree
Location: Vayots Dzor, Yeghegnadzor
Duration: depends on the program
Lunch + lavash and gata baking master class:
5,000 - 30,000 AMD,
Lunch + vodka tasting:
6,000 - 18,000 AMD,
Honey pressing + tea:
4,000 - 10,000 AMD,
Gata baking demonstration:
15,000 AMD,
Lavash baking demonstration:
25,000 AMD
Lilit, your hostess, will walk you through the process of making traditional dishes and drinks, such as gata, lavash and vodka. Under the Walnut Tree is a family-owned guesthouse and gastro experience in the city of Yeghegnadzor.
Lilit, the hostess, who is carrying on her family traditions of hospitality, will walk you through the process of making traditional dishes and drinks, such as lavash and gata, homemade vodka and herbal teas, honey pressing.
Location:
Tavush region, Dilijan
Duration:
Depends on the program
Jewelry Making:
4,000 - 10,000 AMD
Batik Painting:
7,000 - 13,000 AMD
Painting Master Class: 16,000 - 36,000 AMD (depending on group size)
At the Buduart workshop and studio, artists, art lovers and craft enthusiasts can gather to make jewelry or paint batik under the guidance of local artists Arman and Margarita. Buduart is a gallery combining a space to buy crafts as well as for guests to explore their creative side. Tea and coffee are served as you create, and guests can take their masterpieces home with them.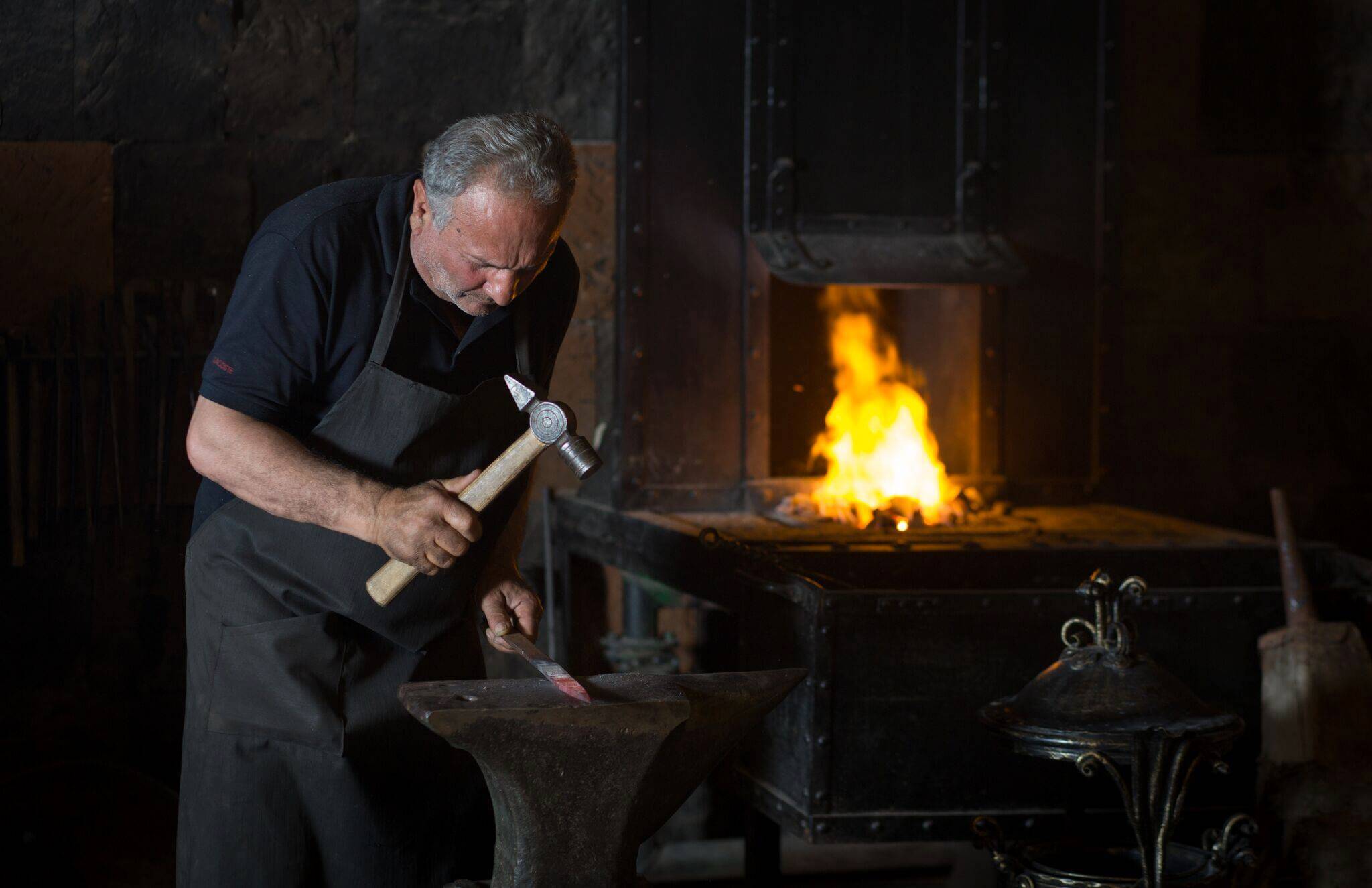 Blacksmith Demonstration and Dinner
Location: Shirak region, Gyumri 
Duration: 2 h.
Lunch : from 5,000 to 7,000 per person
Master class demonstration: 15,000 AMD
Gagik Martirosyan was named the best blacksmith in the Soviet Union in 1986 but the family tradition in metalworking dates back to the 1860s. Gagik's master class is held at his restaurant in Gyumri and demonstrates metalworking techniques and equipment, some of which has been actively used for more than 100 years. Visitors to the class learn about his work while eating at the restaurant.
We are always happy to hear from you! If you have interesting business ideas or offers, 
we'll be glad to collaborate!